Double Play Community Center is here for YOU!
TEEN PROGRAMS & ACTIVITIES
---
Double Play Teen Center is conveniently located at 
7632 North State Street,
Lowville, NY 13367
Interested in a class but don't see it listed?  Email us and let us know what you're interested in.  We can let you know what we might have in the future.  

Are you a teacher and want to share your knowledge with our community?  Click here!  We're always looking to offer more!
Improving Your Health and Well Being Naturally - 6 week series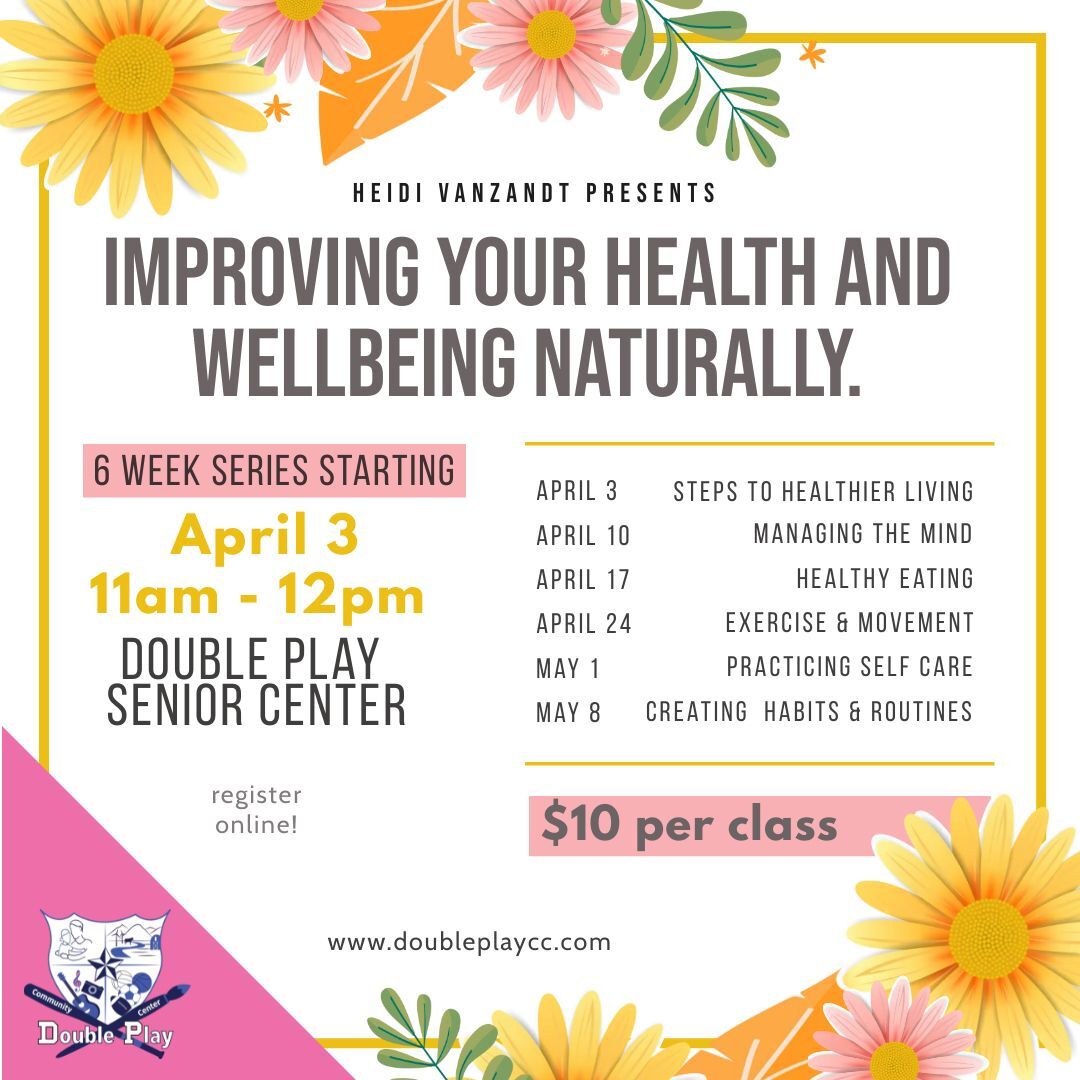 Exploring Natural Wellness with Heidi VanZandt
Discover how to improve your health and wellbeing naturally.
6 Week Series beginning April 3
11am - 12pm, Double Play Senior Center
Register for all 6 classes for $50. Or register for individual classes for $10 per.
Each session will include a short presentation followed by discussion.
April 3 Steps to healthier living
Learn how to create a healthy lifestyle at any age, and why you should.
April 10 Managing the mind
Create a conscious awareness of your thoughts and discover ways to balance emotions, relieve anxiety, overcome procrastination, and more.
April 17 Healthy eating
What you eat has a direct impact on your health and vitality. Learn what to eat to feel better, have more energy, and heal your body.
April 24 Exercise and movement
Learn the benefits of being active, why it's important to keep moving as you age, and ways to do it.
May 1 Practicing self-care
Discover simple activities you can do every day to take care of yourself physically and emotionally.
May 8 Creating habits and routines
Learn how to create new habits that last, break old ones and, establish wellness routines that become second nature.
Register for the series and save! $50 for all 6 classes. Or book just the classes you want for $10 each.