Dan Myers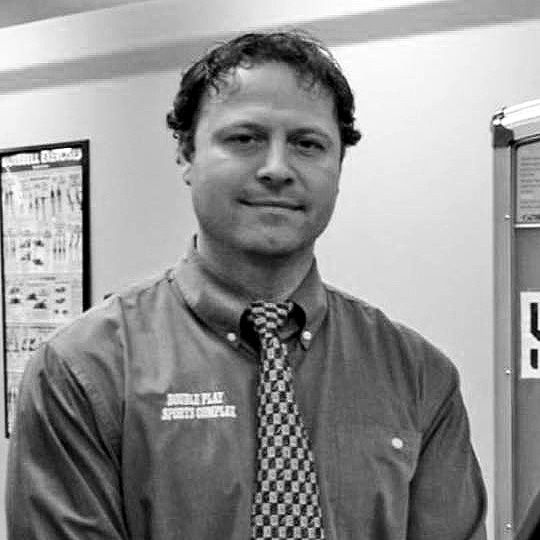 Dan's Bio
NASM Certified Personal Trainer
Daniel Myers is the Executive Director and Founder of Double Play Community Center.  Born and raised in Lewis County, he began researching Lewis County needs for multiple age groups. Focusing on improving quality of life, Myers reviewed several local groups whom tried to develop a community center design over the past two decades.  It was clear, program development was going to be essential to design a facility for sustained success.  Starting in 2006 Myers dedicated himself to research and information gathering before beginning a schedule of youth and adult programs including art, guitar lessons, basketball, volleyball, and baseball.  Renting the former St. Peter's School gymnasium Double Play Community Center in 2011 he began to develop a brand and a community following. A business model formed as a Non-Profit 5o1c3 opened the door for grants and donations to provide affordable programming and scholarships for families in need.
A constant outreach campaign provided stability and community support for DP with a vision for a single building to house multiple programs and space for other Non-Profit agencies that serve the public of Lewis County.  Myers since beginning the endeavor of Double Play has been awarded several community service awards including the 2012 20 under 40 young entrepreneur award that chooses 20 individuals from the tri-county area that are making an impact while being younger than 40 years old in the North Country.  In 2017 he also received the tri-county area's Health Award from the Fort Drum Regional Health Planning Organization for his efforts to promote and develop wellness activities for all of Lewis County.
Myers began professionally as a Juvenile Probation Officer with Lewis County in 1997 working with and helping rehabilitate persons in need of supervision.  He led the Lewis County Scared Straight program and worked with hundreds of families in all county school districts. In 2001 he began a teaching career in Special Education where he was able to work further with youth at risk through BOCES of Jefferson-Lewis County. His teaching career stemmed over 17 years before resigning to become the full time Executive Director of Double Play Community Center where he had done full time effort on top of his teaching position since 2011.
He resides in the Village of Lowville with his wife Victoria.  He has three children; Jordan, Brett, and Grace.  Family and Lewis County remain his focus, seeking to improve life in the North Country!
From a collegiate and athletic experience Myers attended Oswego State University earning a degree in Public Justice while graduating with Cum Laude honors and playing second base for the Lakers. He was a two time member of the ECAC ALL- Academic Team and played in two NCAA Division III Regional Tournaments. In 1997, Myers was chosen to play at Yankee Stadium in the NYS Division I, II, and III All-Star Game. He was also inducted in 2002 to the Oswego State Baseball Hall of Fame. Playing Career: All ECAC and All Upstate selection in 1997.